Cremini
Available in loose or packaged form.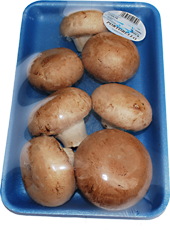 Name

Photo

Cremini, large size, loose (Head size: 6-9 cm)
Weight: 3 kg
Cremini, loose
Weight: 6 kg
Packaged Products:
Cremini
Weight: 500 gr
Cremini
Weight: 250 gr
Mushroom Mix, large size
Weight: 500 gr
Portobello
Weight: 500 gr
Mushroom Mix
Weight: 400 gr

©
Warning: date(): It is not safe to rely on the system's timezone settings. You are *required* to use the date.timezone setting or the date_default_timezone_set() function. In case you used any of those methods and you are still getting this warning, you most likely misspelled the timezone identifier. We selected the timezone 'UTC' for now, but please set date.timezone to select your timezone. in /var/www/xilion.hu/html/en/index.php on line 69
2020 Xilion Ltd.
Home Page
About Us
Our Farm
Location
Quality Guarantee
Our Customers
Contact Us